UP Diliman Department of IE-OR meets with their UPLB counterpart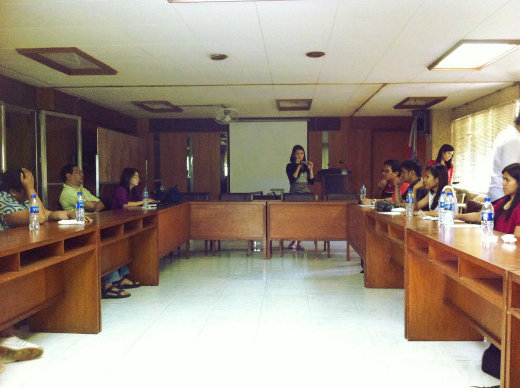 The faculty members of UP Diliman Department of Industrial Engineering and Operations Research recently (UPD DIE/OR) met with its UP Los Baños counterpart last May 11 at the AMTEC Conference Room, College of Engineering and Agricultural Technology (CEAT), UP Los Baños.
Dean Arnold Elepano of UPLB CEAT opened the morning session with an overview of the college, together with the challenges it faces. He cited the role of this kind of events in enhancing the programs of CEAT and strengthening the ties between the two engineering schools.
UP Diliman discussed its BS and MSIE programs, its plans for the future and its supporting infrastructure to attain its future plans. These supporting infrastructure include the newly-built IE-ME building that will house three additional laboratories for UPD DIE/OR, recent software and equipment acquisitions, industry and government linkages partnerships.
Highlights of the afternoon program included the open forum related to curricular developments in the undergraduate programs of the two units, and the possibility of research collaborations and resource tie-ups between the counterparts.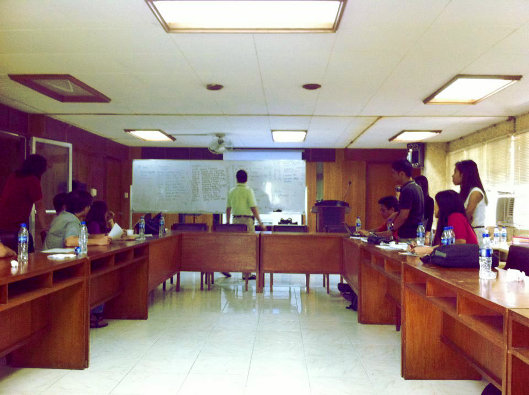 Eleven faculty members from UP Diliman, headed by the department chair Dr. Iris Ann G. Martinez, attended the workshop. The eight-faculty delegation from UPLB DIE/OR was led by the incoming department chair Prof. Haerold Dean Layaoen.
A day before the event, Dean Aura Matias of the UPD College of Engineering already met with Dean Elepano in a Los Baños venue where the UPD participants stayed for a brief summer recreational summer activity.