UPCAMP 2013: Breaking the Barriers towards Education
Since 2001, the UP College Admissions and Mastery Program (UPCAMP), one of the most anticipated events by the UP Industrial Engineering Club, has served as a haven of learning for senior high school students in preparing them for UPCAT and other college entrance tests. In line with the organization's pursuit of social responsibility as well as academic excellence, UPCAMP is a bridge program that aims to aid around 250 less fortunate public high school students. The program features a series of comprehensive review sessions that will tackle topics in General Science, Filipino, Grammar, Algebra, Chemistry, Geometry, Biology, Reading Comprehension, Physics and Trigonometry.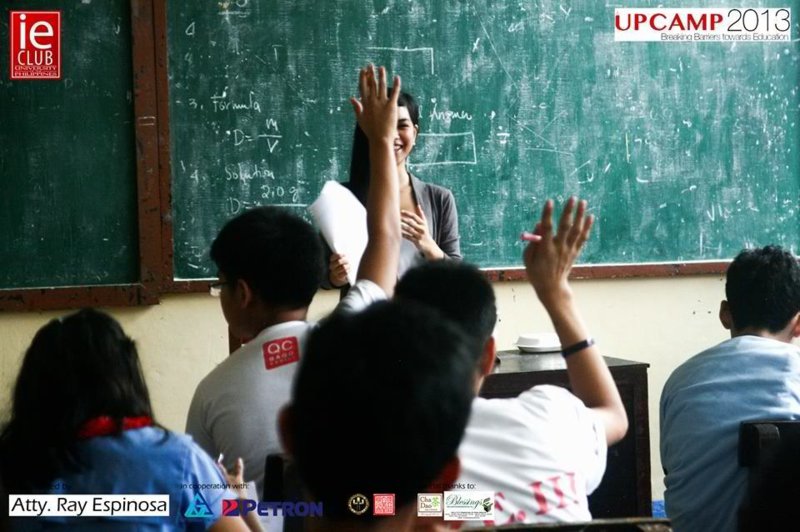 Last June 15 to July 20, 2013, UPCAMP was held yet again at Don A. Roces Sr. Science and Technology High School. The number of students served was overwhelming. With its original target of 250, UPCAMP was able to serve 256 students from 26 participating schools. It catered roughly 180 students participated from 19 schools the previous year. There were also a lot of changes in the recent installment of UPCAMP. But the major one was both the diagnostic and mock exams which were taken during the first and last day of the event respectively were exactly the same. This was done in order to gauge how effective UPCAMP is.
Update: Just recently, UPCAT results were released. 16 students passed. The whole event would not be possible without the rigorous efforts of the core team, the entire IE Club and its partner organizations, UP Chinese Student Association (UP CSA) and UP Psychology Society (UP PsychSoc).