Reminiscence: IE Graduation Dinner 2015
IESC's send-off to its department's graduates took place last June 26, 2015 titled "Reminiscence: IE Graduation Dinner" at the Celebrity Sports Plaza, hosted by IE students Trisha Oleta and Alfrey Oria. Together with the original purpose of giving the graduates something to remember by as they reminisce their college days through some of their college photos with their college "besties", we also wanted them to be acquainted, and eventually inducted, with our department's prestigious alumni association – UP IEAA which is headed by a former IE professor, Mr. Jaime del Rosario.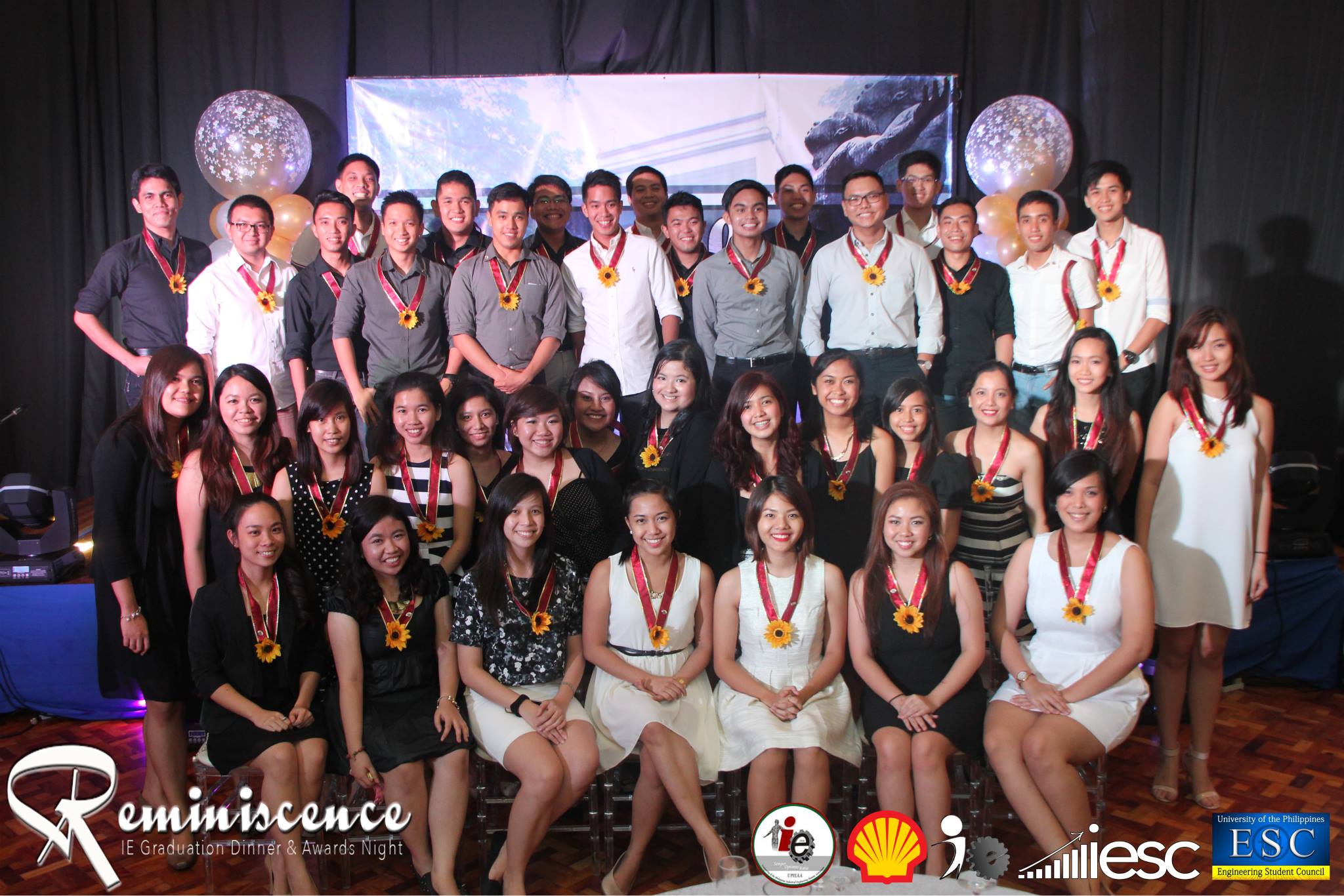 Since the night was for the graduates and the graduates only, the spotlight was given to some of this year's UP IE Magna Cum Laude's who were Ms. Andrea Alegre (Final Toast), Ms. Gabrielle Angela Santos (Tribute to the professors) and Ms. Camilla Mia Carag (Valedictory Speech). Also, rewarding the hard work of our students is a major part of the program—giving out "Best Project" awards to those students who performed outstandingly in UP IE's project majors which are IE 22, IE 28, IE 32, IE 142, IE 151, IE 153, IE 154, IE 155, IE 156 and IE 160.
To end this, we would like to thank UP IEAA and Shell for their support in this event. If not for them, this event would not be possible. See you in the next IE Graduation Dinner.