In 1965, the College of Engineering started offering the degree of B.S. Industrial Engineering under the supervision of the Department of Mechanical Engineering. Professors from the Mechanical Engineering, Civil Engineering and Mathematics Departments were among the first teachers of the first batch of industrial engineering students. Many of the first batches of IE students were shiftees from Mechanical Engineering.
1967: The first batch of Industrial Engineers graduated.

1967: The UP Industrial Engineering Club was founded.
1971: The Department of Industrial Engineering and Operations Research was officially established, becoming the newest department of the College of Engineering.
1976: The UP Society of Industrial Engineering Majors (now known as the UP Circle of Engineering Majors) was officially recognized.
1981: The first summa cum laude of the department—Jesse O. Ang—graduated with a weighted average of 1.078.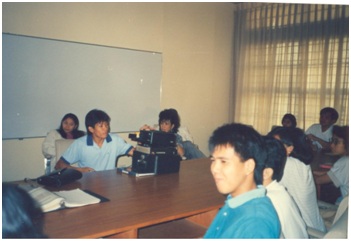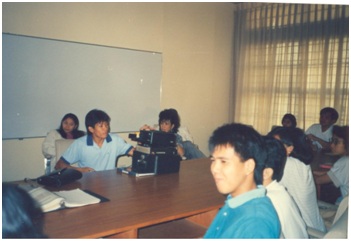 During the late 1980s, the department initiated a series of colloquia facilitated by the faculty members and attended by members of both the industry and the academe.
1998–2004: The Commission on Higher Education (CHED) named the Department as the country's sole Center of Excellence in the field of Industrial Engineering.
2006: The UP IE Alumni Association was incorporated.
2009: The department completed its transfer from the first floor of Melchor Hall to the fourth floor vacated by the College of Architecture. The renovation of the Faculty Room was aided by the UPIEAA.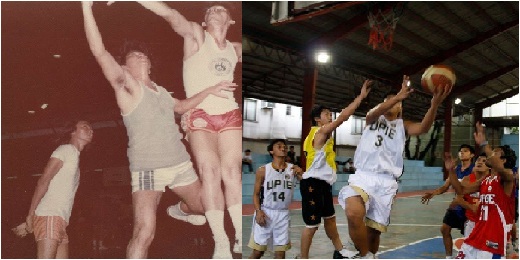 Up until now, the students of the IE Department continue to excel in sports. The department has been a consistent placer in the Engineering Cup tournaments.
UP Industrial Engineering Alumni Association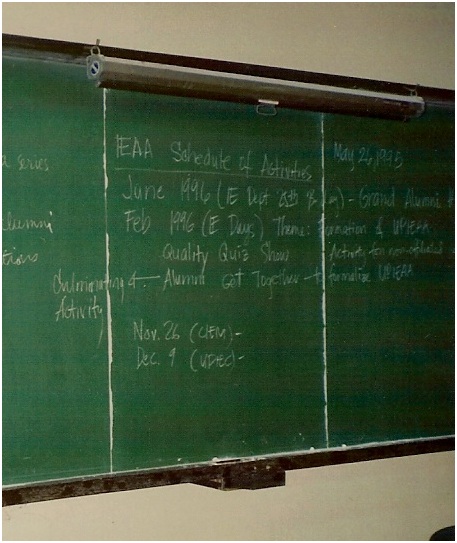 A photo dated May 26, 1995 offers a glimpse of how it all started. The UP IE Alumni Association was incorporated in 2006—more than a decade after it was initially conceptualized.

The UPIEAA led the inauguration of the newly renovated IE/OR Faculty Room last August 2009. During the occasion, a commemorative plaque for the First Hundred UPIEAA Lifetime Members was also unveiled.