UP Industrial Engineering Club (UP IE Club)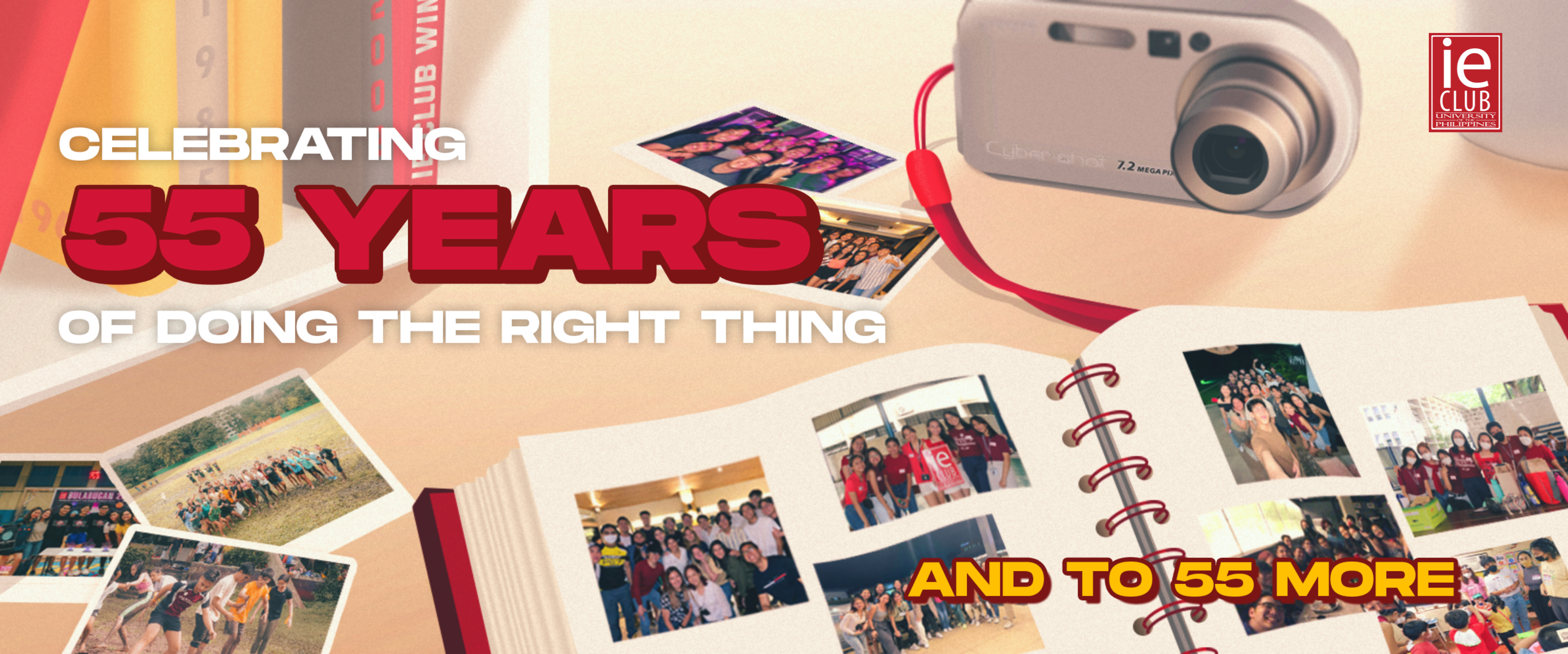 About UP IE CLUB
Also known as UP Industrial Engineering Club, UP IE Club is a university-wide organization that has served as the home of over 300 UP Diliman students fully equipping them with knowledge, life skills, and potential to develop a better society and community. With the organization's core values and commitment to "Doing the right thing", it remains as one of the premier organizations that champions the IE way of establishing purposeful projects – all in the pursuit of growth, service, and excellence.
History
UP IE Club, one of the largest student organizations in the College of Engineering, was established on December 9, 1967, even before the Department of Industrial Engineering and Operations Research was officially constituted. The founding members were passionate students of the then-new industrial engineering degree program who were seeking representation for the IE student body in the Engineering Student Council.
Mission
We direct our passions toward developing our members into holistic individuals through the practice and promotion of the IE way, integrating academic excellence, social responsibility, transformative leadership, and self-mastery.
Vision
We aspire to be the premier youth organization that develops in its members the passion to learn, lead, and serve for the development of the community around them.
Core Values
| | |
| --- | --- |
| Integrity | We aspire to be the premier youth organization that develops in its members the passion to learn, lead, and serve for the development of the community around them. |
| Commitment | The organization believes that unwavering commitment to an endeavor is the highest expression of passion. Members of the organization shall always aspire to uphold all of their duties and responsibilities to the best of their abilities. |
| Service | The organization recognizes its part in greater communities within the college, the university, and the nation. The organization shall devote its knowledge and resources to improving these communities in meaningful ways. |
| Efficiency & Effectiveness | The organization believes in the power of Industrial Engineering to improve the lives of communities and individuals, and shall incorporate its tools and principles in all of its projects and systems, ensuring accuracy, completeness, and resourcefulness. |
| Continuous Improvement | We aspire to be the premier youth organization that develops in its members the passion to learn, lead, and serve for the development of the community around them. |
Flagship Projects
| | |
| --- | --- |
| UPCAMP | |
| | |
| IEx | |
| Good Karma | |
| GETUP | |
| GET Cet! | |
| Ongrounds | |
| Rock in Focus | |
| Tulong Eskwela | |
Awards & Recognition
Engineering Organization Excellence Awardee
2007, 2013, 2015, 2016, 2018
Ten Accomplished Youth Organization (TAYO) Awardee
UPCAMP (2003)
IEAid (2017)
Shell Young Leaders Program
2020
Engineering Week Overall Champions
31 / 34 Engineering Weeks