To see one another face-to-face after being apart for four long years calls for a celebration. And, not just any celebration, but a fIEsta!
UPIEAA Alumni Homecoming for 2023 will be a fIEsta you wouldn't want to miss.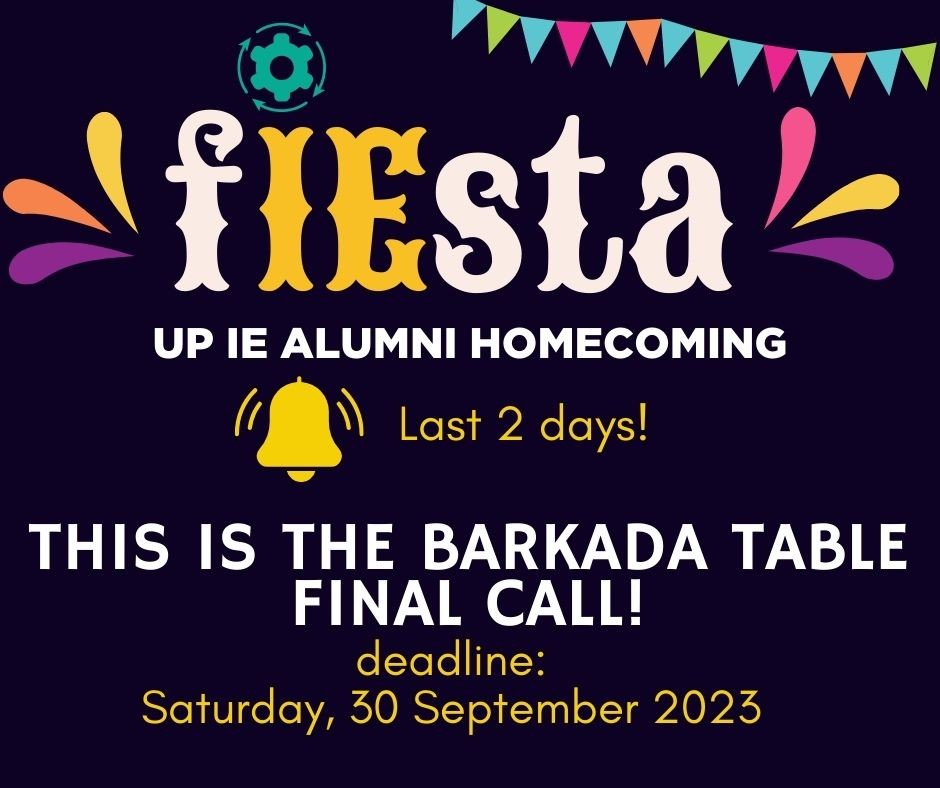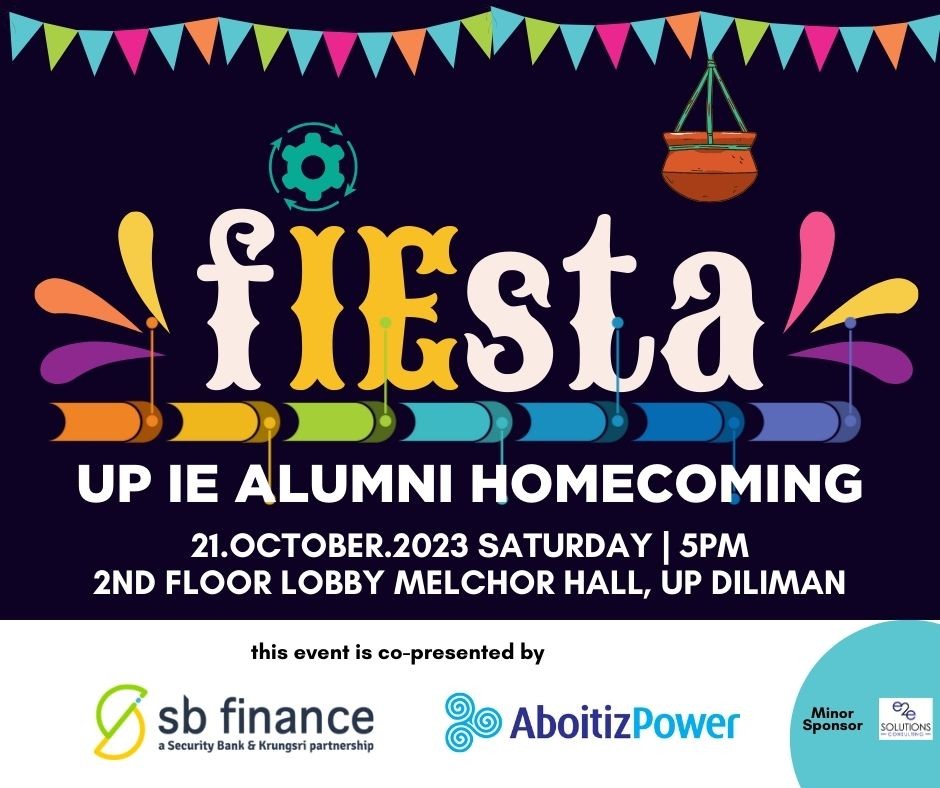 Marking our 52nd year with a fIEsta means lots of Pinoy food. Sumptuous Lechon, Fish Balls, Squid Balls, with every Filipino's drink of choice, locally brewed Beer! At dahil walang nag-bago, kwuentuhan over drinks and yummy food on the grounds of PeyUps!
A live band with an open mic and dancing to help relive the memories is part of the fIEsta! Games and raffle prizes too!
And since we have a shared mission, we will share ideas with fellow alumni on how we can collaborate and help one other in each of our industries and communities to help build our country as influencers and leaders in our respective fields.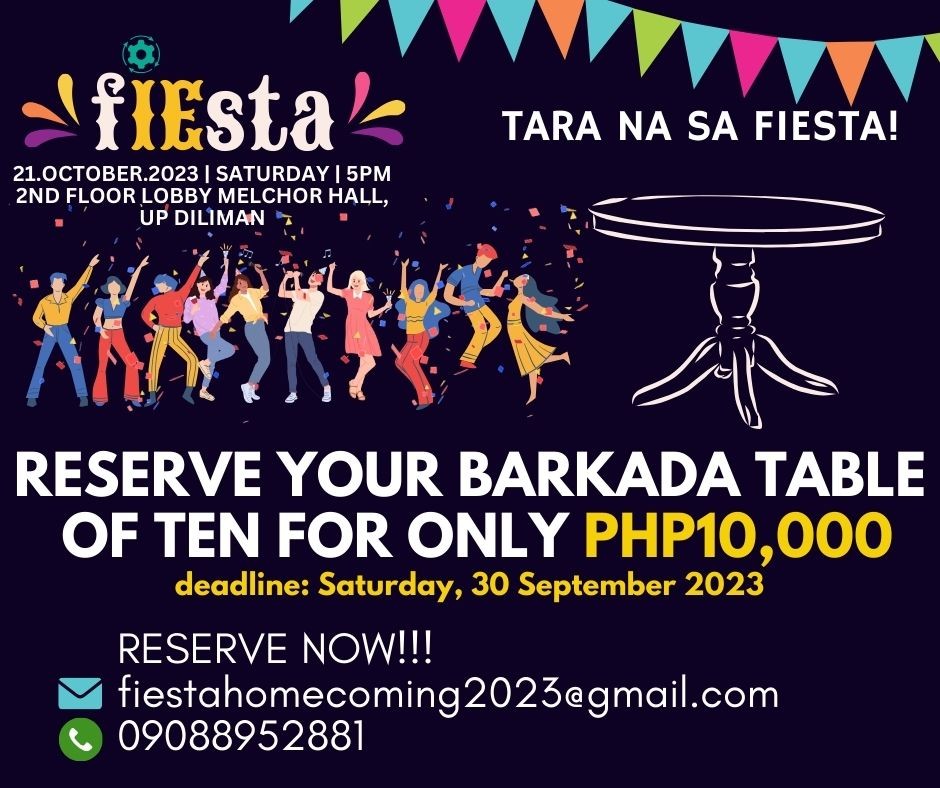 These fees will be utilized for the event costs and more importantly for programs that the UP IE AA run to help support our beloved Department and develop assistance programs for our faculty and students who require financial assistance.
REGULAR and WALK-IN Registration Fee: PhP 1,200.00
EARLY BIRD Registration Fee (if you register and pay on or before September 30, 2023): PhP 1,100.00
BARKADA TABLE Fee – option to do bulk registration for one table (10 pax) on or before September 30, 2023:
PhP 10,000
*Barkada Table registrations need to be pre-advised by way of email enumerating the names and point of contact who will settle payment to <Masette Guevara-Vicedo at masettev@gmail.com>
A confirmation email or viber message will be sent to you once payment is received.